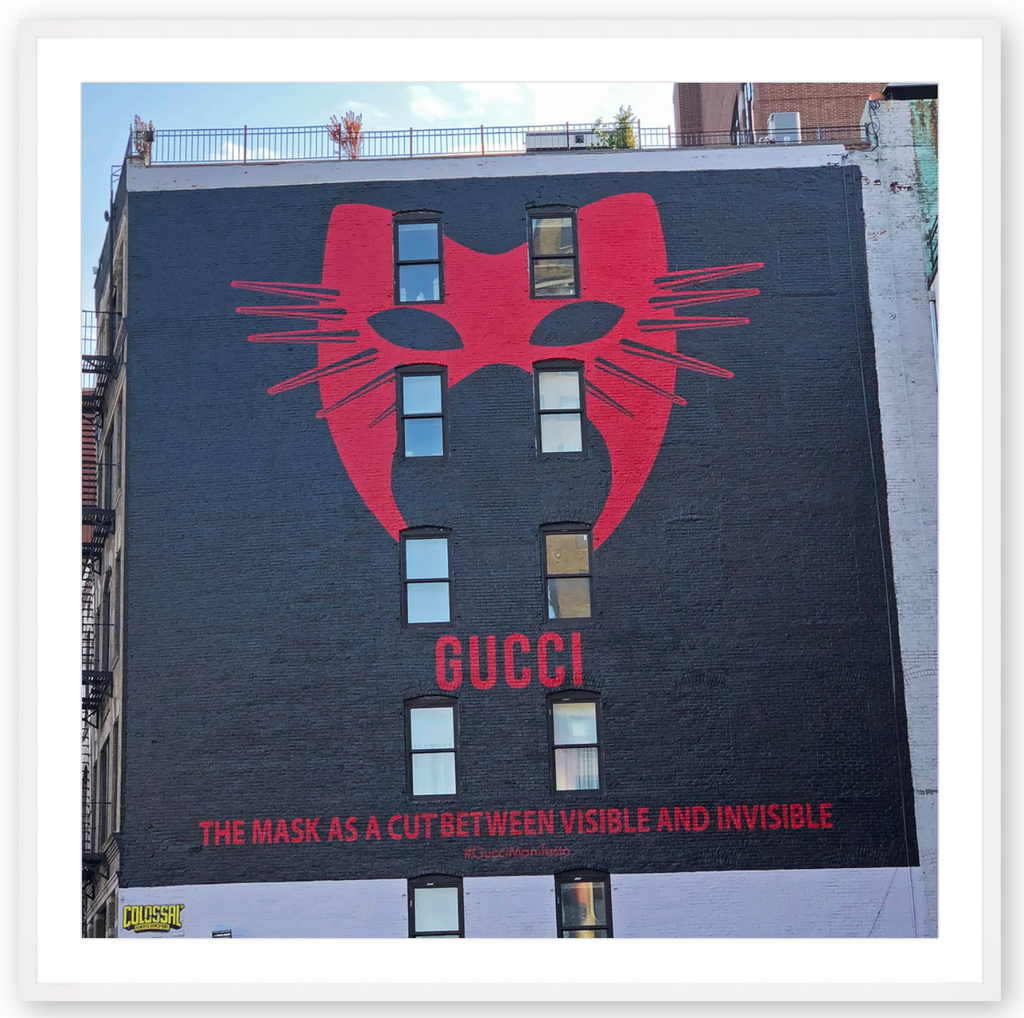 Gucci Manifesto on Lafayette St, NYC 2019 By Andreea Waters
$900.00
Hahnemuhle Fine Art Pearl Paper
16" x 16" matted print (2" acid-free archival mat)
Frame 20" x 20"
Framed and Printed in NYC
White Gallery Style Frame. Modern, solid wood 3/4" white gallery frame. 1 1/8" depth from wall. Made in Italy.
The "Gucci Manifesto" collection, defined by text elements highlighting the cultural significance of the mask, begins with the statement: "The mask as a cut between visible and invisible."

Andreea Waters is a photographer and visual storyteller who focuses on the human aspect in connection with their environment, lifestyle and culture. In 2016 she was published with her photo book titled, Surf NYC - a visual story and celebration of the unique spirit of New York's ocean community. The book showcases a period in time in the city's hidden subculture, the ever-changing moods of the Atlantic Ocean and several surfers' personal journeys.